Popular Destinations eGuide
Conduciendo en España
Nuestra guía electrónica para conducir en España
Esta página no ha sido traducida, ya que es solo una guía para extranjeros que hablan inglés.
Getting Here
- A car is a requirement, as public transport is sparse. Having a car enables you to visit many of the local wonders and Historic Cities of Andalucia.
Getting Here by Car
Emergency Numbers
112 is one of the emergency numbers in Spain (999 is invalid)
The average time to answer a 112 call is 5 seconds.
You can ask the operator for your spoken Language with all emergency numbers.

091 - police,
061 - health emergencies
080 - fire fighters
092 - local police
Other Emergency Service Telephone Numbers In Spain
Ambulance (ambulancia in Spanish) - 112 (from anywhere in Spain – no area code needed)
Police (policia in Spanish) - 112 (from anywhere in Spain – no area code needed)
To report a robbery an assault, break in or other crime - 902 102 112
Irish Embassy Spain - Madrid +34 914364093 - https://www.dfa.ie/irish-embassy/Spain/
The British Consulate (Madrid) - 91 524 97 00
National Police (Policía Nacional) - 091
Local Police (Policía Local) - 092
Civil Guard (Guardia Civil) - 062
Road information about traffic jams and accidents - 011
To report a traffic incident - 060
Red Cross Emergencies - 902 222 292 - 24 hr Helpline 900 100 333
Maritime Sea Rescue (Salvamento y Segurida Maritima) - 900 202 202
Citizens Advice Spain (English) - 615 814 264 (11am - 2pm Week Days) or email info@citizensadvice.org.es
Citizens Advice Spain

Legal Advise C.A.B. Spain
Samaritans In Spain (English) - 900 525 100 - www.samaritansinspain.com
---

THE N332.es
Driving in Spain - This website is provided by Off-Duty Traffic Officers of the Guardia Civil (Trafico de Guardia Civil), who translate what can be complex Driving Laws into English. Great Information for Tourists and Ex-Pat Residents alike.

Most EU Drivers will be familiar to the Laws, but there are some unique and sometimes confusing ones to take into account.
As a rule - The Police are strict, and fines are on the spot, and non-negotiable.
Payment of fines can be paid on the spot by credit card, on-line or in a Bank / Post Office. Traffic fines can more often qualify for a 50% discount, if paid early.
Drivers who cannot identify themselves, or with inadequate paperwork for the vehicle, may have it seized.

Most Common....
Documentation - (Make sure your Driving License and Insurance is valid for Spain. You need the Car's Logbook and Permission to circulate. also required at ALL times, valid EU ID card or Passport. Please check N332 website for details)
Drink Driving & Drugs - [including prescription medication] - (Definite No No - There are no holiday facilities in Spanish Jails, and not a place you ever want experience. Most prescription meds have a car surrounded with red triangle if they cause drowsiness)
Speeding - (Speed Limits clearly marked - radars are common, both fixed and A to B average calculators). A&AP Roads - Motorways 120 max (includes overtaking), N roads & Dual Carriageways 100, 90 & 80.
Parking - (some meters offer fine payment/cancellation within a grace period),
Signals - Not obeying the traffic signs (STOP - means stop, with wheels fully stopped or 200 euo fine)
Roundabouts - (lane change may differ from what you're used to, always indicate on Exit)
Single Line - (Never cross a single white line, unless overtaking a bicycle, always giving a 1.5 width and when it's safe to do so. Do not cross or stop where there is a single white line kerbside, unless in an emergency.)
Breakdown - Put on a high visibility jacket/s, and place Triangles. If there's a barrier stay off roadside. Call a Tow Truck from your insurance company (Tow Truck = La Grua))
2019 - Electric Scooters less than 1000w and a maximum speed of 25Kph require insurance and number plate. Electric Bikes:


Visit N332.es Now:

Thank you to the Guardia Civil Volunteers at:
---
---
You Must Carry In Your Car..
Things You Must Carry In Your Car By Law When Driving In Spain Expat Tips July 18, 2019
As an ex-pat living in Spain or just visiting as a Tourist, you may have found that there is a great deal of misleading and contradictory information about the items that you should carry in your car when driving in your adopted country. Friends and colleagues may tell you one thing and the Internet will tell you something else. Added to this you'll probably quickly discover that new laws are being introduced all the time, which means that a great deal of on line information is quickly out of date....
HEALTHPLAN MAGAZINE

Thanks to HEALTHPLAN MAGAZINE for the clarifications.
---
Mobile Apps for Android
Gas Stations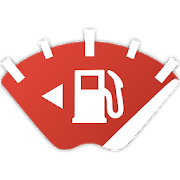 Petrol Stations - Search by Price, by distance, by Route.
Excellent App, compares prices on the Map for comparisons. Location does need to be turned on, but you could research in advance if no internet or mobile connection
Gas Stations for Android

---
Alert Cops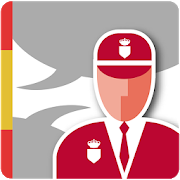 AlertCops is the citizen security alert service that the Spanish Law Enforcement Authorities (Policia and Guardía Civil) provide to assist you in risk situations.
AlertCops is a complementary channel. You can send alerts with images or videos to the nearest emergency center, chat directly with a support agent or receive security news and notifications sent by public security services. So, you will receive faster and more efficient attention.
You can also share your position with those people you want or with the public security center that provide this service.
Alert Cops for Android

---
---
Radar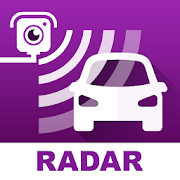 NOTE: The use of Radar Detectors is prohibited in Spain. (200 euro & 3 Points)
The use of Radar Inhibitors (6,000 euro with no discount & 6 points)
Some GPS devices which show maps, traffic, radar/camera locations are permitted as this information is provided by the DGT
Redar Detectors in Spain. N332

Information from N332
---
Discover all the fixed speed cams, mobile speed traps, radars and red light speed cameras with this map!
The map has one fixed speed camera database and another dynamic radar database built by all the community users. Every user can contribute reporting its own speed camera or radar location that will be displayed on the map of all the active users of the app.
Ireland, Spain, United Kingdom and rest of Europe, United States, Australia, Japan, Jordan, Kuwait, Latvia, Liechtenstein, Lithuania, Luxembourg, Malaysia, Mexico, Morocco, Netherlands, New Zealand, Norway, Oman, Poland, Portugal, Qatar, Romania, Russia, Saudi Arabia, Serbia, Slovakia, Slovenia, South Africa, South Korea, Sweden, Switzerland, Taiwan, Thailand, Turkey, Ukraine, United Arab Emirates, United Kingdom, USA
Speed Cameras Radar for Android

---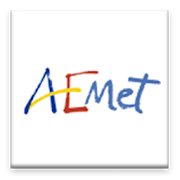 Weather - El tiempo de AEMET - Spain's National Weather
If you want to know where it will rain, if the winds will be strong or if adverse weather conditions are expected in your municipality, the latest forecasts and official announcements of the State Meteorological Agency (AEMET) are available to the mobile with this simple application. accurate, detailed and continuously updated in a clear and user-friendly format.
Free download.
Forecasts and warnings from the National Weather Service Spain, AEMET.
Prediction to 7 days to more than 8,000 municipalities, every hour until the third day.
Predictions for Spanish beaches until the second day, with search functionality town name or beach.
Aemet for Android

---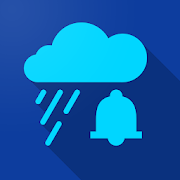 Weather - Rain Alarm
This weather app alerts you when rain is approaching. The alerts are a reliable short-term forecast based on near real-time data. This app is more precise and reliable than a traditional forecast. It is very useful for all outdoor activities – including cycling, motorcycling, hiking, gardening, BBQs, picnics, dog walking and DIY.
Features:
• Alerts to every type of precipitation, whether rain, snow or hail
• Alert as a notification with vibration and/or sound
• Simple and easy map overview
• Handy widgets in different sizes and themes
The data is collected from governmental weather services. Supported countries: Americas: USA (including Alaska, Hawaii, Puerto Rico, Guam), Canada, Bermuda, Mexico, El Salvador, Argentina Europe: UK, Ireland, Sweden, Norway, Finland, Iceland, Spain (including the Balearic and the Canary Islands), Germany, Austria, Netherlands, Poland, Slovenia, Croatia, Belarus, Ukraine Asia: Taiwan, Macau, Hong Kong, Japan, Republic of Korea, Philippines, Malaysia, Singapore, Brunei Oceania: Australia
Rain Alarm for Android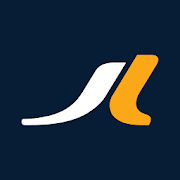 ---
Air Travel - Flight Stats
FlightStats is a free real-time flight status and airport tracking application for Android.
Take control of your day-of-travel by downloading FlightStats:
Quickly access worldwide flight status by flight number, airport or route
Watch flights as they move across the world on our gorgeous flight tracker
Share your flight right from the flight overview screen
Scan essential information like departure/arrival times, delay indexes, gates and weather
Share current airport conditions like delays and weather
Check the flight timeline to get in-depth descriptions of all activities about your flight FlightStats is a leader in global flight and airport information services. Our flight status, trip monitoring and flight alert solutions are trusted by millions of travelers every day.
Flight Stats for Android

---
---
Disclamer: This is just a guide, please research you responsibilities within the Law.
---